About Us
We are Aisling and Des, an Irish couple who run La Cava Cakery, an artisanal bakery where you can enjoy a positive experience and a magical concept that allows people to make the perfect gift, with our cupcakes and cakes, to transform moments. everyday items in special moments, and turn special occasions into something truly magical.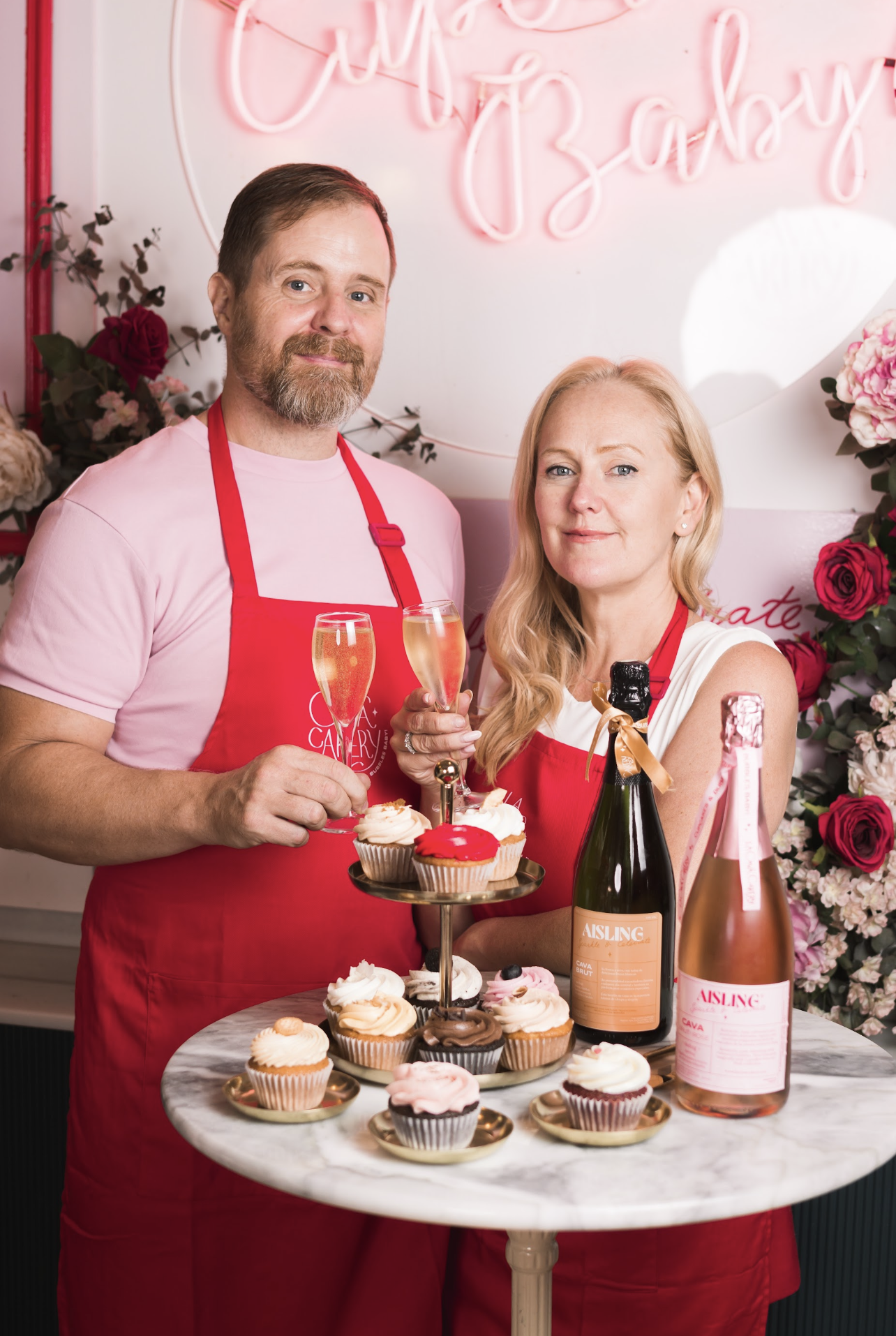 La Cava Cakery is a family business where every detail is loved!
At La Cava Cakery we make sure to offer very high quality products.
All of our cupcakes and cakes are made by hand in our workshop daily.
Aisling Cava is made with the best grapes in the most beautiful and traditional winery.
Plus, all of our packaging is custom, from our pink boxes and mugs to our custom bows on the gift boxes.
We want to help ensure that every little detail makes the moment amazing.
Finding the perfect match requires research, a lot of trial and error, and timing.

La Cava Cakery started in Barcelona in 2016 as a small pop-up shop, called Deya's Cupcakes in honor of my daughter.

I had been exploring the idea of ​​a cupcake and cake shop in Barcelona for almost two years and looking for a location, so I saw the pop-up as the start of the business.

We have spent many hours baking at home with the kids, creating Pinterest boards, and traveling to cities like London, Paris, New York, and Washington to study their pastry.

A turning point was Aisling's trip to New York, when she decided that her cupcakes should not be as sweet as American ones, and that they should be served on beautiful tableware and utensils, rather than on a simple napkin. It was crucial to her that enjoying cupcakes at La Cava Cakery was an experience of delight above all else.

The concept of combining Cupcakes and Cava was born during the joint celebration of Sienna's second birthday and Deya's fourth birthday (the sisters share the same birthday, a real stroke of luck!).

Aisling served her guests cupcakes and Cava and found that this combination added a touch of magic to any celebration.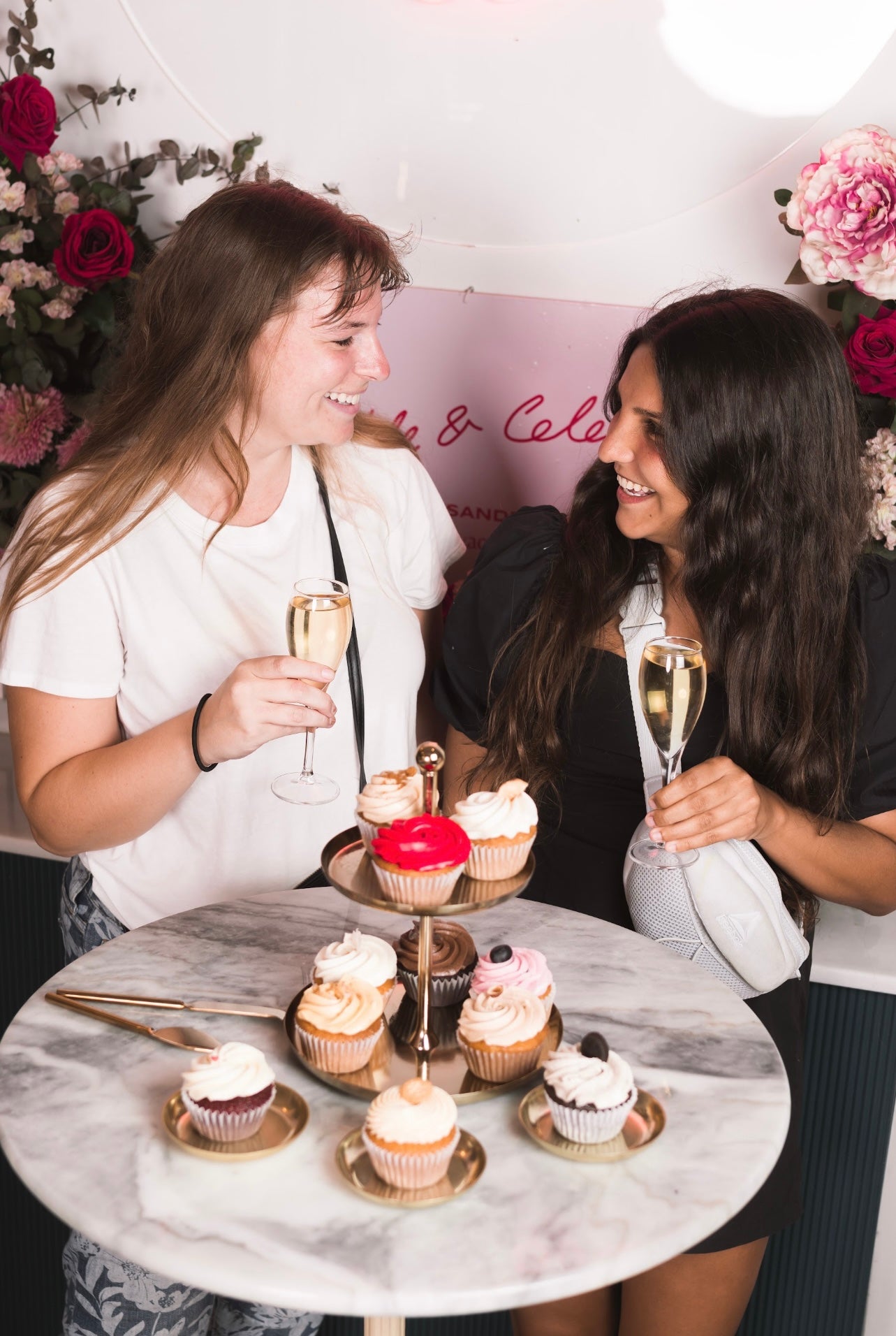 I knew my cupcakes had to be different and an idea sparked. People from around the world flock to beautiful Barcelona to celebrate and enjoy a break in this jewel of a city on the Mediterranean. I wanted to capture that joy and I knew Cava, the Catalan sparkling wine, would be the perfect match to our delicious cupcakes. I love the multi-sensory experience of cupcakes and Cava together and decided to bring their special, combined magic to my customers.
A bakery in the heart of Barcelona
When my husband, Des, and I finally found our store with its decorative arches and bright light on the corner of Passeig de Sant Joan and Provença, all of the pieces finally fell into place. In November 2018, Des and I launched La Cava Cakery.

We are a family business and a true team effort. Our small, four-person group dedicates itself to sourcing and using only the finest ingredients and putting that special celebratory feeling into every single cupcake.

We love seeing our customers smile when they experience the delight of sweet cupcake and sparkling Cava together.

Love and attention has been put into designing the flavours, look, and Brut Rosé and Brut Cava pairing of our high quality cupcakes.

We also consider a cup of rich coffee a necessary luxury and have carefully sourced only the best Colombian beans to sip with our cupcakes.

We encourage you to try one of our experiences with cupcakes and cava or buy online one of our boxes of cupcakes or a delicious cake to give your celebration an original and delicious touch, you can come pick it up or we will send it to your home.